It's possible we're a tad biased, but we believe Italian cuisine boasts some of the most romantic meals of all time. When you want to impress someone special or remind a cherished loved one just how important they are, you simply cannot go wrong with an Italian dish. Perhaps it's the warm comfort of the cuisine or maybe the proclivity for a surprise spiciness—then again, it could be because these recipes were all dreamed up by Italians, who just might be the world's most romantic people.
While Valentine's Day is typically celebrated with reservations at a romantic restaurant, this year it's all about cozying up for an amorously charming home-cooked meal. Whether prepared for a spouse, life partner, new love, or best friend taking the time to put together a luxurious, yet simple meal can be one of the truest expressions of pure affection.
Here's Paesana's Top 5 Most Romantic Italian Meals.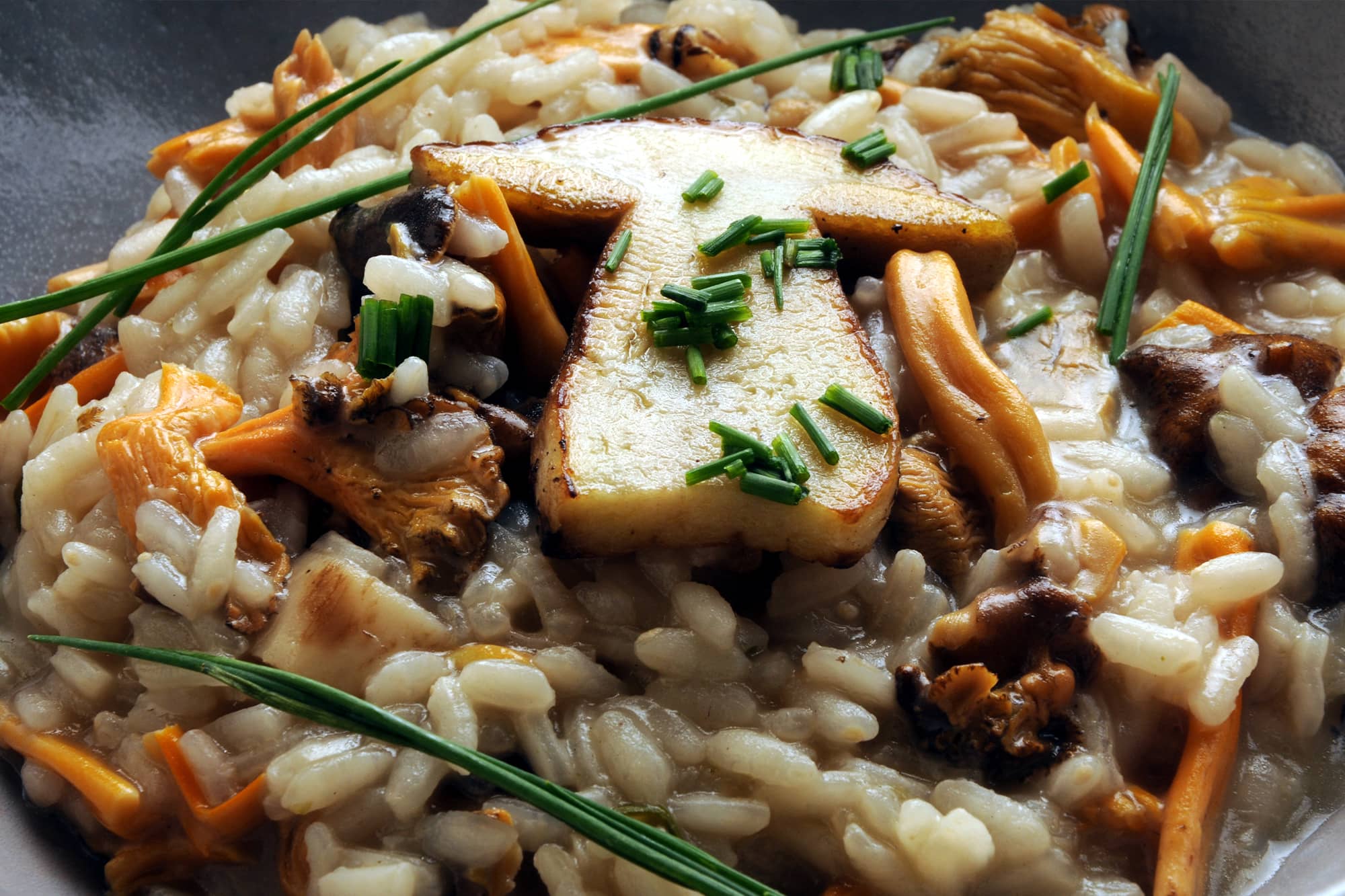 Risotto
We've mentioned risotto a few times recently, and guess what? We're mentioning it again! No matter what type of risotto you prepare, it's always creamy, silky, and exquisite in texture and mouthful. This makes it one of the most seductive of all foods, Italian or otherwise. Risotto is not the kind of meal you can slap together in five minutes, toss in an oven, and forget about until the timer dings. Oh no. To achieve proper risotto, the cook must pay close, constant attention to the rice and other ingredients. Your thoughtfulness and efforts to impress will be plainly obvious to your significant other—we promise!
Check out Paesana's recipe for mushroom risotto, here!
Photo Credit: KJ.com
Ragù with Creamy Polenta
Here's another dish that scores points in both texture and the attention needed to prepare just right. In Italian cuisine, a ragù is traditionally any meat-based sauce served over pasta or, in this case, polenta. No, ragù is not the same as Bolognese sauce. The main difference being that ragù is thicker. But we digress. Ragù ladled over creamy polenta results in an incredibly comforting dish that is the perfect precursor to some quality time with a loved one. One of our favorite ragù preparations combines the richness of crumbled pork sausage with bright tomatoes and just a hint of heat from red pepper flakes. Meanwhile, a creamy, Parm-heavy polenta elevates the dish to even greater, luxurious heights.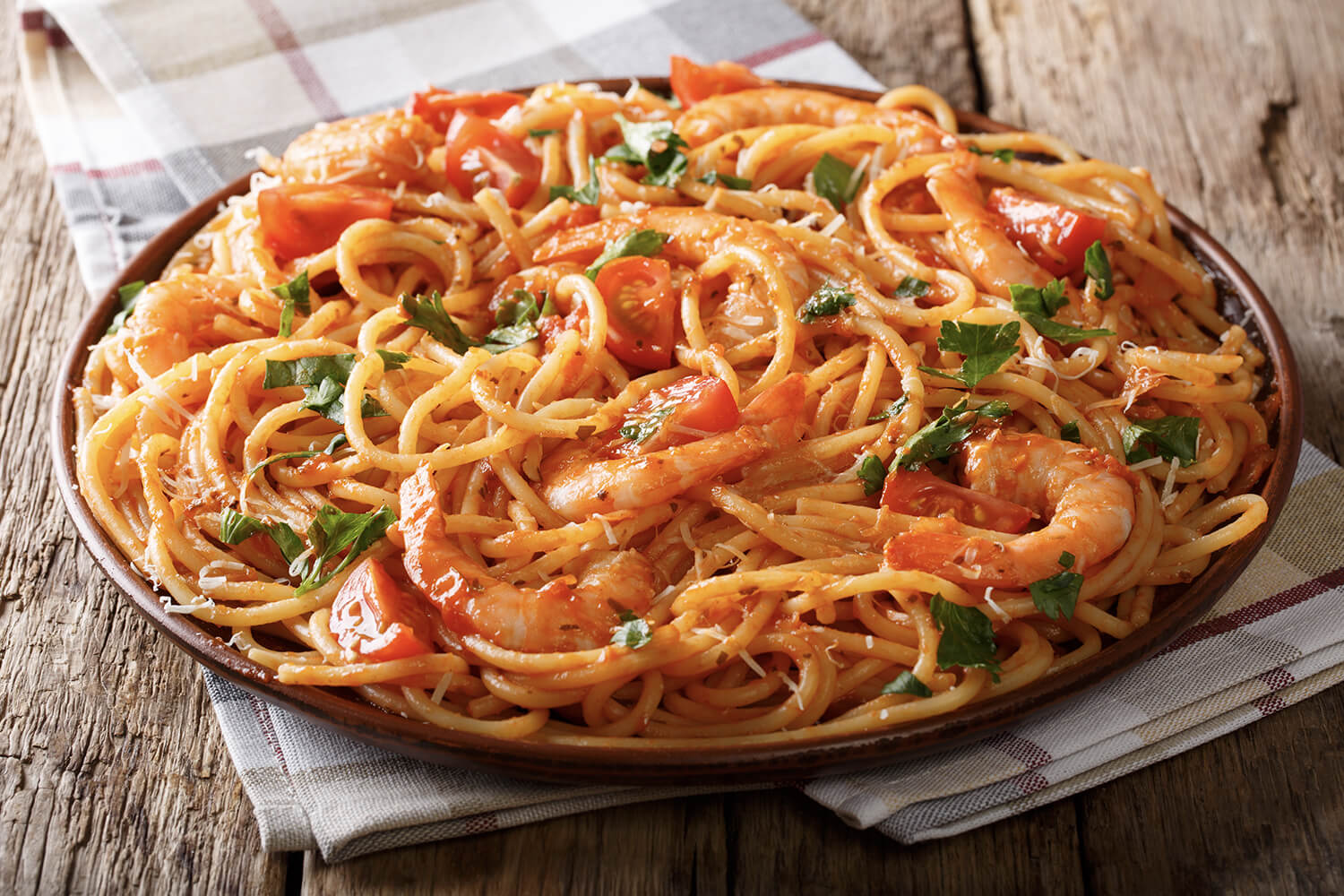 Fra Diavolo
If all goes according to plan, date night should be a hot and spicy affair. And what better way to turn up the heat than with some actual heat? Fra Diavolo sauce adds life to any meal it touches, from seafood to steak to pasta and more. Gleaning much of its flavor from olive oil, garlic, and oregano, fra diavolo sauce is elevated by the heavy use of chilies or red pepper flakes. We love the infamous heat of Fra Diavolo sauce served over spaghetti or linguine, with plenty of tender and savory shrimp. The recipe we've developed is quick and easy—perfect for a romantic dinner any day of the week or year.
Check out Paesana's recipe for Date Night Shrimp Fra Diavolo here!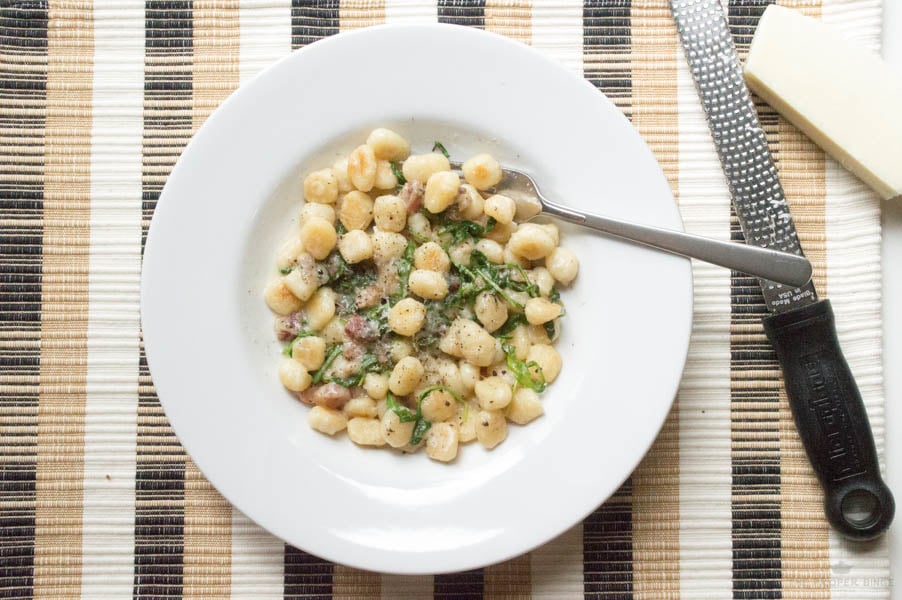 Photo Credit: The Proper Binge Blog
Gnocchi Cacio e Pepe
We're back to our creamy and silky bag of tricks with this dish. Gnocchi Cacio e Pepe is as straightforward as it gets—gnocchi cloaked in the warm embrace of cacio e pepe, the unrivaled Italian cheese and pepper sauce (technically not a sauce, but that's OK). This dish comes together in literally 10 minutes, perfect for when you and your partner want to eat well but you don't want it to take forever. While gnocchi is not typically used in caico e pepper, we love the soft, pillowy nature it adds to the dish. We also suggest starting your cacio e pepe with some pancetta in the pan for an extra dimension of rich, fatty flavor.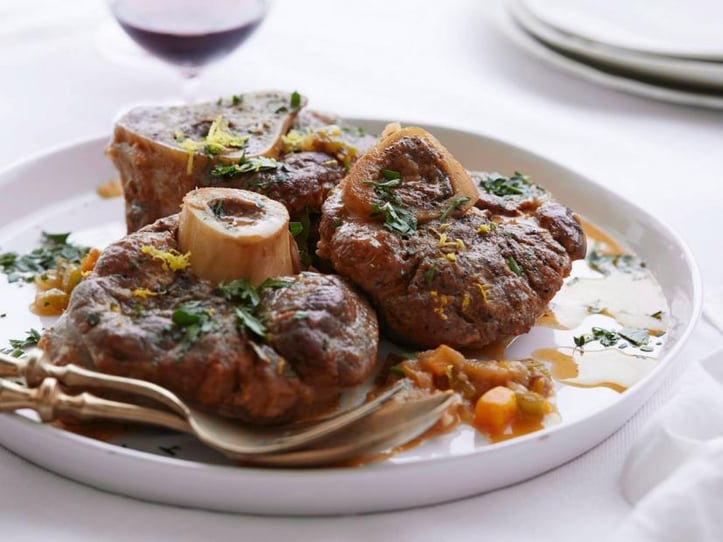 Photo Credit: Food Network
Veal Osso Buco
From the same Lombard region as risotto, comes Veal Osso Buco—what many call, the crown jewel of romantic meals. The perfect "special occasion" dish, Veal Osso Buco consists of veal shanks braised in wine and broth, then slowly simmered with vegetables like carrots, celery, onions, and, depending on the cook, canned tomatoes. The resulting dish is meltingly tender, thanks to the long cooking time, with a delicate flavor that signals a break from the routine of beef. And one more thing: Osso Buco translates to "bone with a hole," which is precisely where you'll find the heavenly sumptuous bone marrow. Spread that meat butter on a slice of bread and you won't be sure if your date's faint whispers of "I love you" are meant for you or the meal.