Green Beans With Lemon & Capers
Vegetables are almost never listed among any eater's favorite foods. There are some outliers that proclaim leafy greens or cruciferous varieties as their absolute must-have menu items, but for the most part, these side dishes are just that—merely on the table to play second fiddle to the main event meal. But vegetables have been known to surprise with flavor and complexity usually associated with meat-heavy entrees or heavy pasta sauces.
The summertime is undoubtedly the best time to sample the very best of the vegetable world. With the sun and the soil working together, gardens overflow with fresh ingredients. And while modern farming and shipping allows us to enjoy a wealth of veggies year-round, there's truly nothing better than digging into a garden's worth of seasonal vegetables. For example, we all know it's fairly easy to get green beans no matter the time of year, but there's just something special about the brighter and plumper varieties that can be harvested during the summer months.
This week's recipe is shorter than most—and that's OK. Sometimes it's necessary to slow things down and focus on a simple and fundamental part of dinnertime. Inspired by the briny flavors of veal or chicken piccata, Green Beans with Lemons and Capers is an elegantly balanced dish that presents sharp, dynamic flavors of a vinaigrette alongside the clean, crispness of fresh, blanched green beans.
Yield: 4-6 Servings
Total: About 10 mins
Active: About 10 mins
Ingredients:
3 tablespoons olive oil
2 tablespoons capers, coarsely chopped
Juice and zest of 1 lemon
Salt and freshly ground pepper, to taste
1 lb. green beans, trimmed
Featured Product: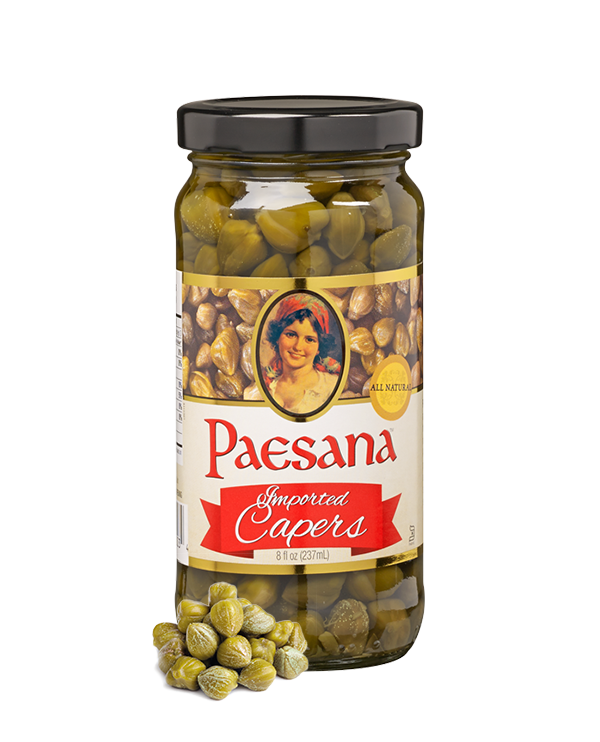 Capers
Buy Now
Directions
1
First, make the vinaigrette. To do this, grab a large bowl and whisk together the olive oil, capers, lemon juice, salt and pepper and set aside.
2
Bring a large saucepan of water to a boil, add the green beans and cook only until barely tender. About 3 minutes. The longer you cook the beans, the softer they will become. If you like an extra crisp to your green beans, keep this step to 3 minutes exactly.
3
During this short boil, fill another large bowl with ice water.
4
When the green beans are done to your liking, use a slotted spoon to transfer the beans to the ice water to stop the cooking process.
5
Drain the beans and dry and much as possible. The dryer the beans, the more easily your vinaigrette will adhere to them.
6
Toss the green beans with the vinaigrette. Taste and adjust seasoning accordingly. Garnish with lemon zest.
7
Serve alongside a pan-roasted chicken, a grilled butter steak or shrimp scampi.
Cook's Note
You can make the vinaigrette well ahead of time and refrigerate until you're ready to start preparing the green beans. Just be sure to bring the vinaigrette to room temperature before tossing with the beans.